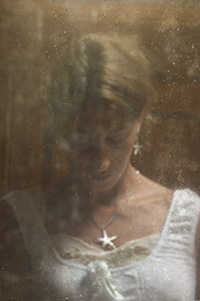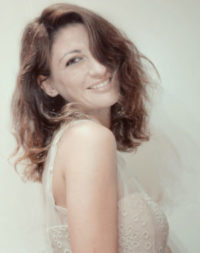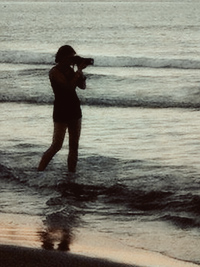 Ylenia Viola & FairyTalesNeverDie
Ylenia Viola
I was born and raised in the Italian country near Torino, where I learnt the love for nature and light.
It is there where I became what I am now.
I am a daydreamer, fascinated on how light plays with the world around me and how everything changes during the daylight, in the dark of the night, or in studio. My passion for photography is linked to this observation of light: taking inspiration from reality and transpose it into my imagination, applying "my" light, "my" thoughts, "my" world. For this reason, I only work with my pictures, first conceptualizing them, then taking a set of shootings and then processing them to add my filters and emotions.
I took courses in paintings, photography, and studied History of Art at University where i developed a true love in many styles across the different periods. I am completely enchanted by the paintings of Caravaggio, whose light is simply a miracle, and at the same time  I am deeply inspired by Dave McKean whose art has been deeply influential to forge my style. But I also have a strong passion for the pre-Raphaelites and the Impressionists.
I like to "communicate". I have done marketing communication in several biotech companies for a living and in a sense it is not completely extraneous to my work in photography; it is "communication" although with different media/ scopes.
I have e been interviewed and published through international media sites and magazines and my photographic creations have been displayed at different exhibitions. Meeting people at these events and hearing their "live" comments represents a great opportunity to see my work from different perspectives and therefore a very important moment of growth for me.
In photos I am often trying to represent a parallel universe, my universe, where the core part of my mind and heart reside. It is a world populated by creatures that are not humans, where the laws of physics are a bit loose, where time is almost a non-sense. In this universe I keep my dreams, my nightmares, it is where my alterego lives.
And so the fairy tales, because they put us in connection with the other part of ourselves, the eternal one, in this parallel universe, the part that sometimes we try not to listen to, the part that provides us the hint of extraordinary.
Fairy tales tell us that the impossible can become possible, the unachievable can become achievable and that magic and happiness can be reached.
"Ylenia, I don't usually find myself interested in work such as yours but I found your work to be very well done and with a consistency that should be noted. I think hands down you have found a rhythm with these images that relies heavily on good design, texture, muted tones and the abstraction of identity in clever ways. I also think the square composition is working heavily in your favor because it helps it break away from the typical photographic ratio, which helps it maintain its surreal-ness. I think your success going forward will be finding the delicate balance in your post-process and technique and finding what tools will help advance your themes and concepts. Bets of luck."
LensCulture
Write Me!
"What a wonderful thing is the mail, capable of conveying across continents a warm human hand-clasp." [Author Unknown]
You can write me:
Email: ylenia@fairytalesneverdie.com
KiK: fairytalesneverdie
A message for FairyTalesNeverDie