The judges of the 2017 Sony World Photography Awards honour the work of Italian photographer Ylenia Viola, whose image "V.AR.I.A.T.I.O. 15 – Guardians of a parallel universe" is commended as top 50 in the world in the awards' Open ENHANCED category.
Over 227,000 images from 183 countries were submitted to the 2017 Sony World Photography Awards. Ylenia Viola, who is based in Torino, is recognised as a commended photographer alongside the shortlisted photographers of the Professional, Open, Youth and Student Focus competitions, all of which are also announced today.
In the Open competition, judges were looking for the best single images across ten categories, representing the finest contemporary photography today.
"V.AR.I.A.T.I.O. 15 – Guardians of a Parallel Universe" describes the fragile equilibrium between white and black, silence and music, dark and light, air and vacuum. The Guardians of a parallel universe, a morphing interface, the crest of the edge. Reality and dream, with no direction to choose. This picture was taken -right there-, where opposed universes collide, where energy comes out of this continuous interaction. It is the world of dreams of Count Keyserling, the man that commissioned the Goldberg Variations to J.S. Bach, to relieve his sleepless nights and find his dreams back. The work is part of a large project aimed to describe, variation by variation, the recovered dreams of the Count and his entrance in a deepest irrevocable dimension."
Pictures from the Exhibition & Gallery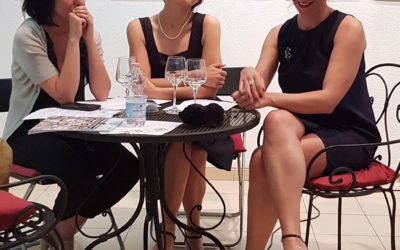 Where: Galleria FIAF via Pietro Santarosa, 7-9 - 10122 Torino When: May 31 - June 23 "Le Donne (si) Raccontano" is part of an event called Fo.To (Fotografi a Torino / Photographers in Turin), a project of urban collaboration among public and private museums, art...