Paratissima 13 & Art Gallery Award
Paratissima 13 : #Superstition
The 13th edition of Paratissima will take place at Caserma Lamarmora.
This year I will show a selection of works from my ongoing ".V.A.R.I.A.T.I.O.N.S." Project  (Click here to learn more about this project) and the Series "Angel…?…Lost".
Parasitism at glance:
More than 500 artists took part in last year's edition, attracting 47.578 visitors in 5 days.
Paratissima was originally intended as spin-off event of the international contemporary art fair Artissima, but in a few years time it has become one of the most important events in the national art scene.
The artists taking part in Paratissima are emerging creatives such as painters, sculptors, photographers, illustrators, fashion and industrial designers and film directors that still aren't part of the official artistic circuit. The event is also open to those established artists who are willing to get involved in a dynamic environment aimed at a vast audience.
For more inför about Paratissima : www.paratissima.it
.V.A.R.I.A.T.I.O.N.S.
Goldberg Variations
J.S. Bach
Aria with 30 Variations and Aria da Capo.
Every Variations represents a dream of Count Keyserling, every dream is described by three prictures and a short story.
The Goldberg Variations follow a very well defined mathematical and musical structure and so the images and the story behind each Variation reflect to some extent this infrastructure. But Pictures represent the dreams of Count Keyserling and as such they are at the same time secret, oneiric, undefined, cryptic.
Pictures from the Exhibition
. More "Events & Exhibitions" .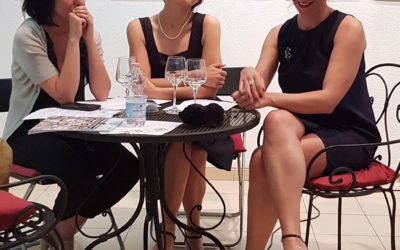 Where: Galleria FIAF via Pietro Santarosa, 7-9 - 10122 Torino When: May 31 - June 23 "Le Donne (si) Raccontano" is part of an event called Fo.To (Fotografi a Torino / Photographers in Turin), a project of urban collaboration among public and private museums, art...