The International Photography Awards conducts an annual photography competition for professional, non-professional, and student photographers on a global level, creating one of the most ambitious and comprehensive competitions in the photography world today. The IPA recognizes photography's leading talents who are creating, shaping and defining the world of photography today.
2nd Place for the "Wings of the Intelligent Whirlwind" – .V.A.R.I.A.T.I.O. #16 [Series of 3] – Category : Advertising, Self Promotion
Honorable Mention for "The Guardians of the Parallel Universe" – .V.A.R.I.A.T.I.O. #15
Honorable Mention for "Iconography of I.U.S.T.I.T.I.A." – .V.A.R.I.A.T.I.O. #24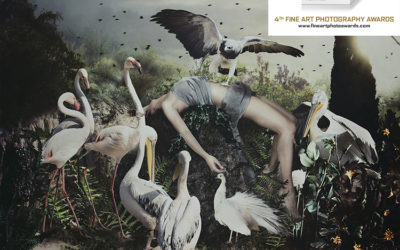 4th Fine Art Photography Award (2017/2018) Art is born out of passion. Fine Art photography is a perfect instrument, which allows a person to communicate with the world and share their vision. It results from the author's deep sensitivity, a need to...