When: 17 June – 2 July 2017
Where:
Casa del Conte Verde Museum, Rivoli – Torino
Music exists around us.
For many, it has never be composed, but found by someone who we erroneously call composer.
Music is around us and actively defines life in our universe.
So, we cannot be surprised if this is a story of a music, and a relationship, and a metamorphosis. Ultimately a story of love.
Read More about the " A.D.A.G.I.O. A Winter's Tale " project
Pictures from the Exhibition
. More "Events & Exhibitions" .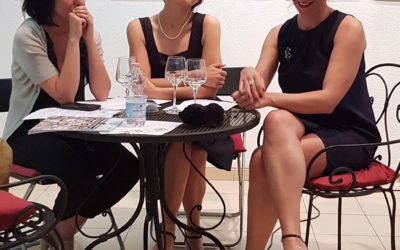 Where: Galleria FIAF via Pietro Santarosa, 7-9 - 10122 Torino When: May 31 - June 23 "Le Donne (si) Raccontano" is part of an event called Fo.To (Fotografi a Torino / Photographers in Turin), a project of urban collaboration among public and private museums, art...