ONE EYELAND AWARDS 2017
THE WORLD'S LARGEST PHOTOGRAPHY AWARDS
One Eyeland Awards is one of the biggest photography competitions in the world and the quality of it's entries is outstanding.
This is why I am thrilled to announce that my work has been rewarded for the second time in this prestigious competition.
This year my images won:
Bronze Award [.V.A.R.I.A.T.I.O. XXV – The Black Pearl]
Finalist [.V.A.R.I.A.T.I.O. XV – The Guardians of a Parallel Universe]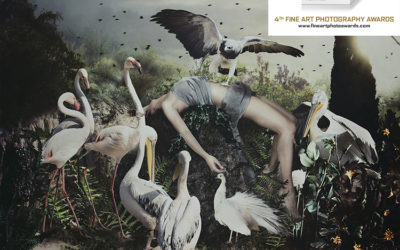 4th Fine Art Photography Award (2017/2018) Art is born out of passion. Fine Art photography is a perfect instrument, which allows a person to communicate with the world and share their vision. It results from the author's deep sensitivity, a need to...