"The inner gazebo", his favorite room. His family's house. His home for a long time. A place to disappear, a place to store desires, a place to let the mind running brakeless. Back in his dreams. Back. Since the first time he entered the room, he was just a boy at that time, he understood that it was populated by fairies, by magic entities that he imagined capable to move back and forth between the landscape painted in the frescos and reality.
And now in his dream he was dreaming to be in this magic room, at his old parents' house and capable to see and play with fairies.
A shadow, a movement, a silhouette transparent to the mirror. The fairies were there, as he entered the room a life later, probably for his last time. Sitting on a sofa, a fairy softly touched his hand and invited him with a tiny gesture to do what he always dreamed about.
Jumping into the world represented in the fresco, flying in the landscape painted on the wall, disappearing in the sky nearby the sofa.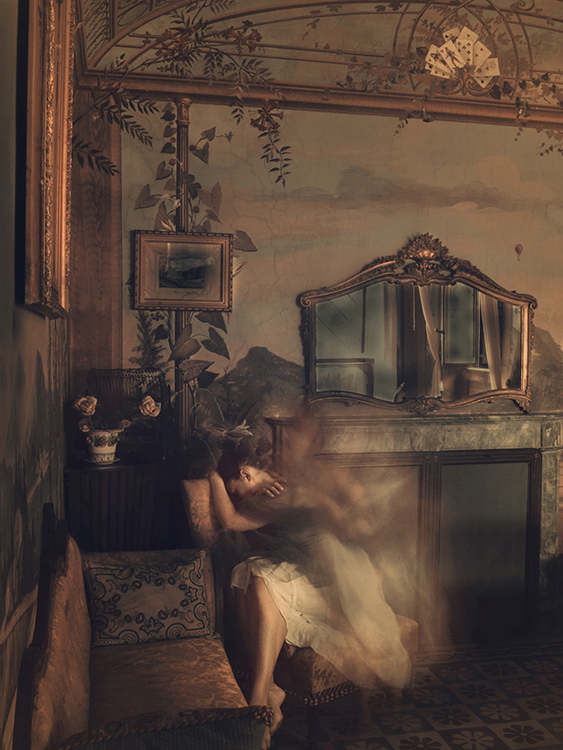 He entered the inner gazebo and looked at a fairy for a few seconds. And then he jumped into the fresco in a never-ending flight. In his dream, he was now flying into this wonderful sky, watching the imaginary world from the distance. The inner gazebo of an imaginary world.
The fairy let him go away, and sat back onto the old sofa. Desperate and lonely.