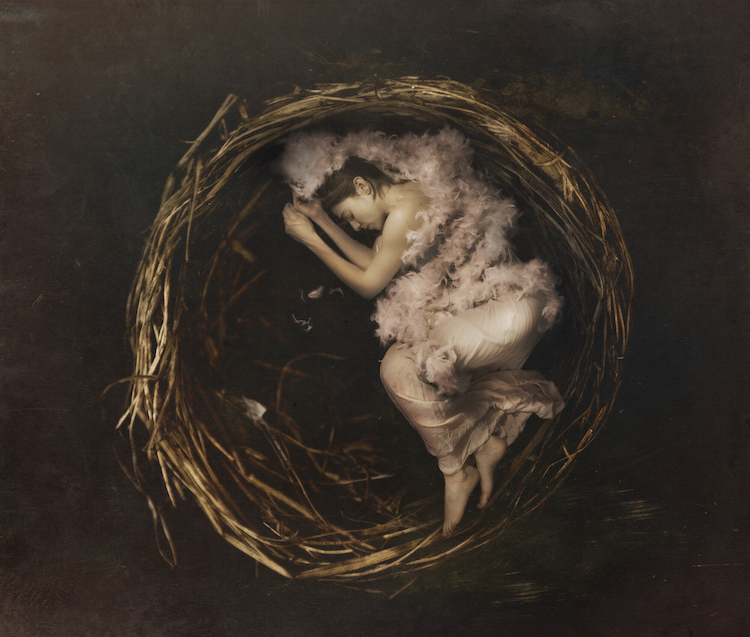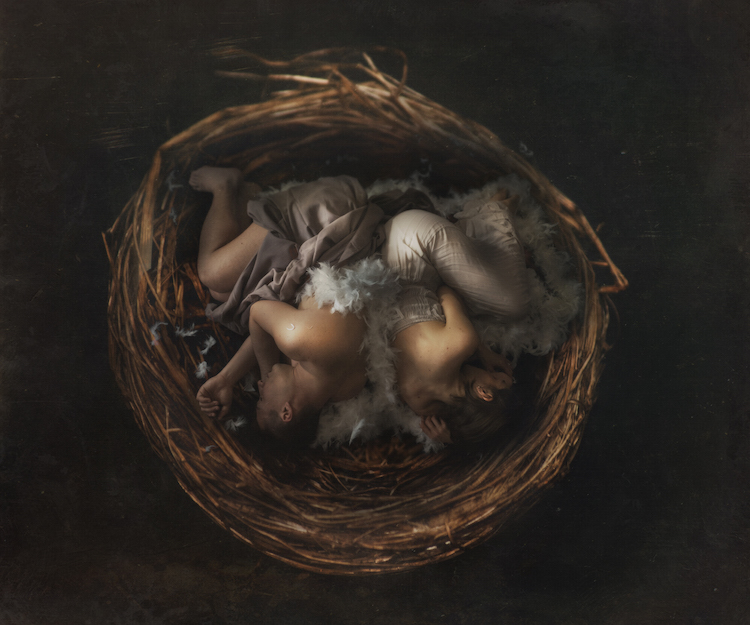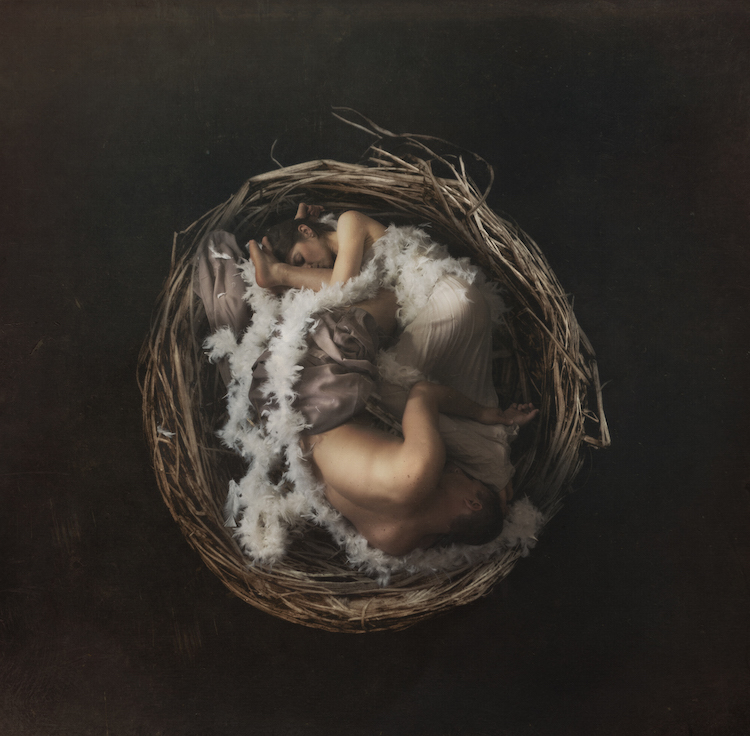 Grass, tiny twigs, small feathers, the smallest stone around, mud. Building his nest for an entire lifetime. And dreaming to come back. And dreaming to go back, to the essentials. A shadow, an alter ego, may be his angel has been patiently following the construction and preserving this little corner of the world from the unknown. Warming up each tiny twig, moving around a feather, here and there. And now it is time.
The canone alla seconda that comes from a nearby keyboard, is describing, is advocating, is distilling the concept of "two". The concept of reunion, the basics of a primitive nest where to disappear. And now he sees him finally in this nest. Moving a feather, looking at a small stone, smelling a dried tiny piece of mud.
Time to rest and catch the warm of his angel, silently talk, dream and get lost. Building for an entire life what is the beginning of his own life to drive back to the origins. Carriages, dust, noises, remote villages, faces. All is distilled in this tiny twigs; time to listen to the two voices of the canone, chasing each other and rest. Fot the first time the Count thought time is only apparently moving ahead.