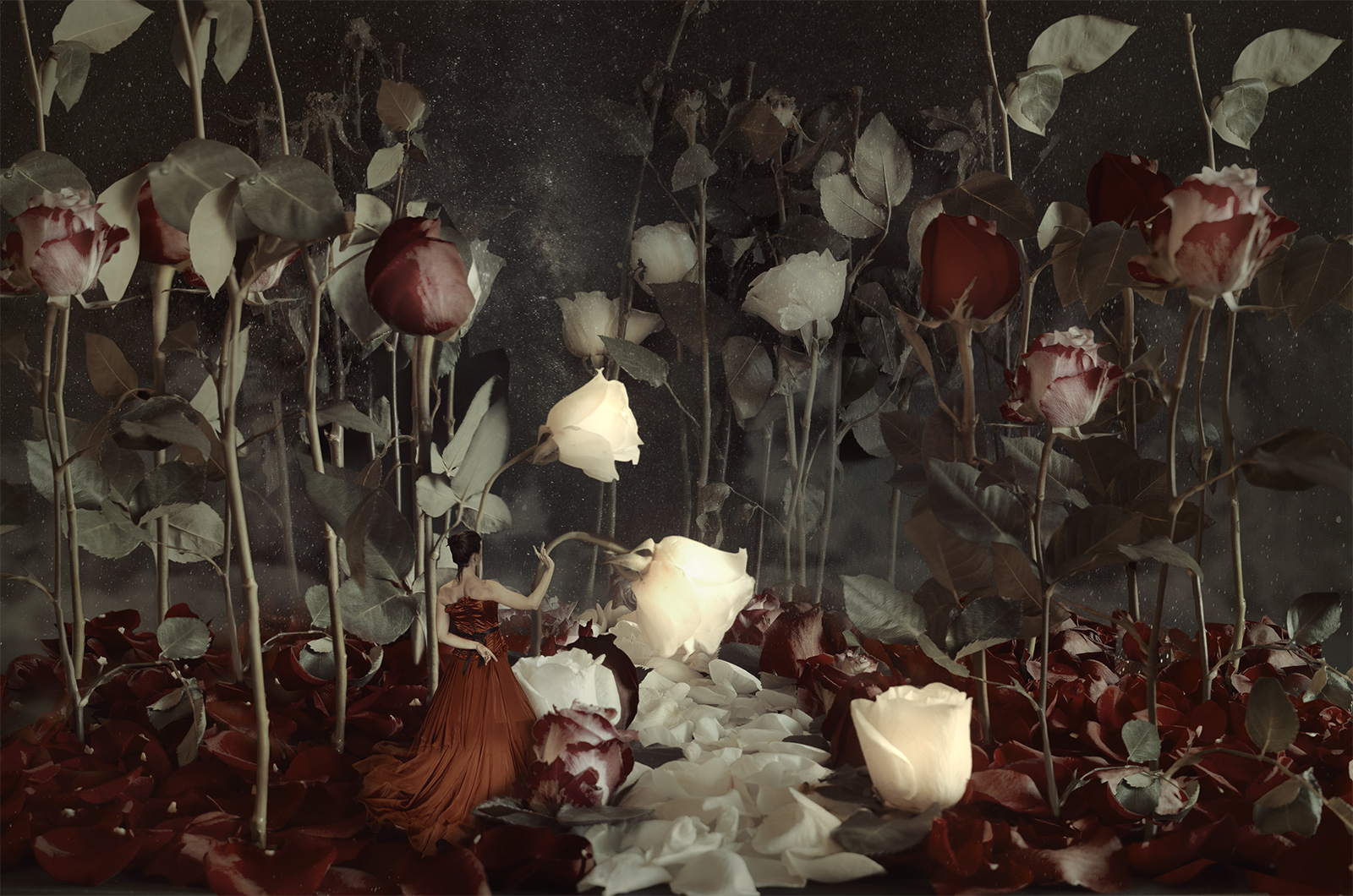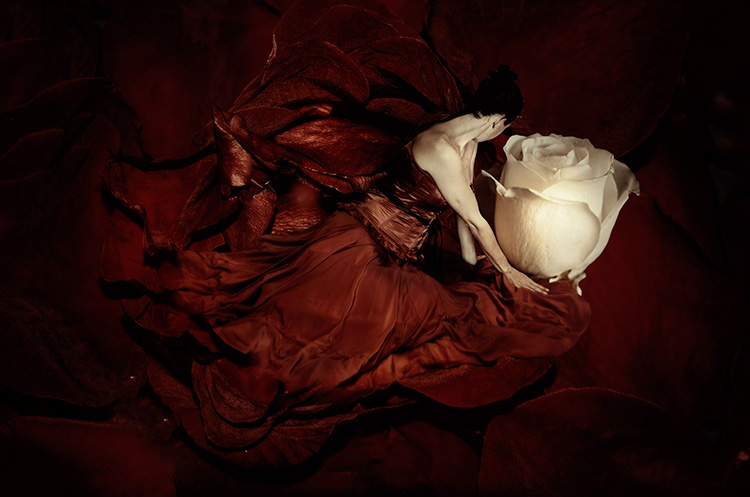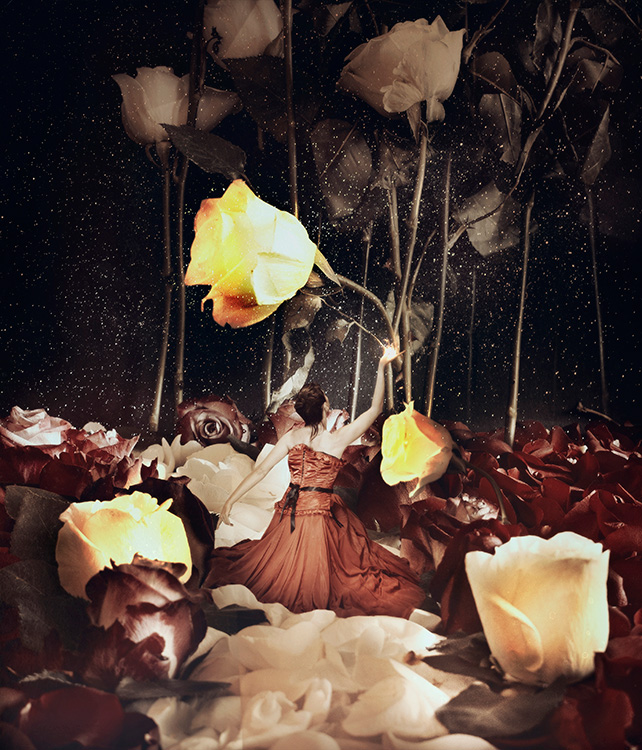 ….. he was walking in a wood of roses, close to sunset. It was not a regular walk, not with "just" two legs. Not a binary walk. It was more of a dance, or better, an internal exploration of the surroundings through his feet. Moved by music. An arrhythmic walk, alternating straight and rounded steps. All the roses he has donated in his life. All there, growing together. All around him. He could recognize those he gave to his mother as a young child; the ones he left on an empty bench, one day; the red roses left for a mysterious lady at a grand ball. One, a single one, white, left on a grave. A small bunch, given to a young worker, in the middle of the countryside. And many others, in an infinite blooming. What he gave, on his entire life, was growing there, in this magic wood. Forever. A gardener was taking care of them with repetitive gestures. Caressing, cleaning, feeding, one by one. In the entire wood. Silently. And the music, "al tempo di giga" was bringing life in this remote part of heaven.
At sunset, the gardener softly talked to some roses to have them sparking light. To let the others to survive the night; to let the music flowing without dark.
He recognized those roses. The grand ball. The chandeliers, the music, the carriages. Those roses, left in a room. The gardener. She was the unknown lady, who never forgot. Who never left. Who took his gift and gave a meaning to it.